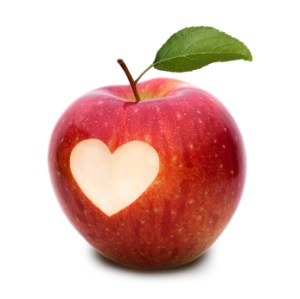 Gooooood Sunday morning to all you folks out there reading this post! I'm finally back in the swing of things writing-wise, I've got three awesome classes I'm teaching this semester, and life is great! Here's something great for you–another snippet from Learning to Love! 🙂

I slightly changed the final sentence in my excerpt from last week, so I'll leave you with that line first (in italics), then hit ya with the new stuff. Ready? Let's go!
Decelerating but still moving forward, she shook open the bag and peered inside to find the biggest, flakiest…Whoa!
Her foot caught on a guyline and she fell face-first into a sea of purple velvet. Scrambling onto all fours, she searched in dread for her pies.
"Are you hurt, dear?" a voice called from above her.
Glancing up, she saw Carmen Deacon's head poking through the tent flaps.
How could anyone think of her well-being when there were baked goods unaccounted for? Feeling around through the loose fabric that skirted the tent, her hand finally made contact with the paper bag. She pulled it free and held her breath as she nervously checked the precious cargo inside. "They're all right!" she cried, lifting the bag high overhead in triumph.
Kendal's one and only palmistry practitioner stared at her like she'd gone mad. "Let's get you inside and checked out," Carmen said, ushering Rebecca into her tent.
Here's the blurb:
Rebecca Ledgerwood is a Physical Education teacher who's ready to invest some sweat equity into a lasting romance. On a whim, she has her palm read before summer vacation ends, and she's told she's an old soul who'll find happiness with a younger man.
William Whitney leaves an unfulfilling career to pursue teaching and gets placed at Rebecca's school for his Physical Education practicum. He's desperate to make a difference, convinced that the choices he made in the past contributed to his younger sister's death. Kendal High School is nothing like the prep school he attended as a teenager, but he's determined to make the most of his time there, especially if it makes Rebecca notice him.
Though they come from vastly different backgrounds, there's an undeniable chemistry that sparks between the two. They resist, as they must, until his practicum ends, but when he's offered a teaching position at his former prep school, will he take the easy way out, or fight for what's right in front of him?
Thanks so much for stopping by and be sure to visit the other Weekend Writing Warriors!
Well, my friends, as I'm typing this post, I've been sugar-free for six whole days. I decided to cut it from my diet for a while for various reasons, and I'm happy to stay I've stuck to it so far, despite the withdrawal symptoms. This tweet from Tuesday is a pretty accurate representation of said symptoms: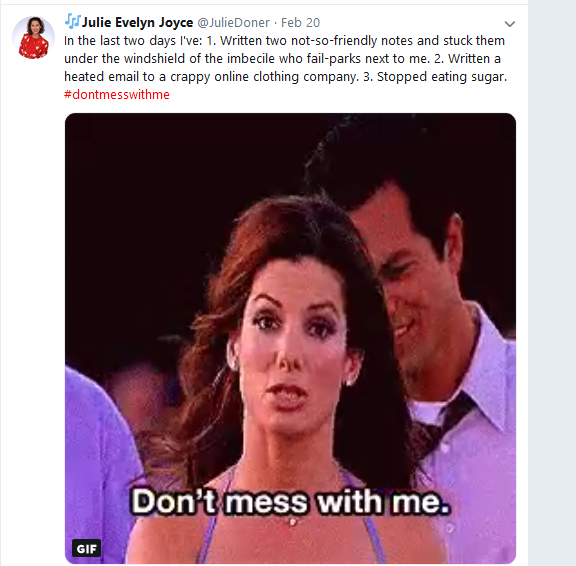 Ahem. I'm way less scary now, I promise. And life seriously is great. It would just be a whole lot greater with chocolate. 😀 Let's all kick butt this week a la Sandra Bullock!