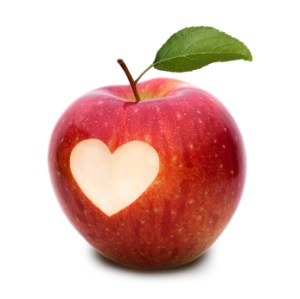 Hi! Happy Sunday, my friends! Have you survived all of winter's wrath so far? We got hit with a mammoth snowstorm earlier this week in Ottawa, and even though it's nicer out now, it's much more fun staying inside and reading, amirite? So here's another snippet from Learning to Love! 🙂
Continuing from where we left off…
Realizing their conversation had run its course, Rebecca held up her prize package of pies, shot the baker a friendly smile, and hurried away in a half-sprint.
"Enjoy!" Addie called after her.
Oh, she would. Every last morsel. All to herself. As soon as she got home, she'd be having a pie party for one. But home was a good five minutes away. There was no reason why she couldn't start the pie party a little sooner, give herself a little energy boost. Decelerating but still moving forward, she shook open the bag and peered inside to find the biggest, flakiest…thwap!
Jerking her head up, she was surrounded by a sea of purple nylon.

Here's the blurb:
Rebecca Ledgerwood is a Physical Education teacher who's ready to invest some sweat equity into a lasting romance. On a whim, she has her palm read before summer vacation ends, and she's told she's an old soul who'll find happiness with a younger man.
William Whitney leaves an unfulfilling career to pursue teaching and gets placed at Rebecca's school for his Physical Education practicum. He's desperate to make a difference, convinced that the choices he made in the past contributed to his younger sister's death. Kendal High School is nothing like the prep school he attended as a teenager, but he's determined to make the most of his time there, especially if it makes Rebecca notice him.
Though they come from vastly different backgrounds, there's an undeniable chemistry that sparks between the two. They resist, as they must, until his practicum ends, but when he's offered a teaching position at his former prep school, will he take the easy way out, or fight for what's right in front of him?
Thanks so much for stopping by and be sure to visit the other Weekend Writing Warriors!
It's a long weekend here in Canuckland since tomorrow is our Family Day holiday. I have plans later this evening to hang with some teacher pals at a pinball arcade, but until then, I'll be writing like the wind with my BFF, Maggie Wells! Take care and see you all next week! 🙂