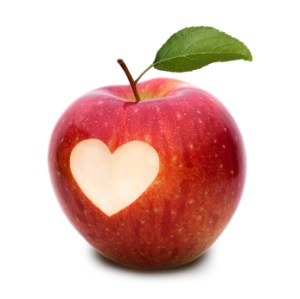 Happy New Year, my dears! Hope your 2019 is off to a great, productive start! Instead of making resolutions, I have a big goal instead–to finish the first draft of Learning to Love by the end of April. Ambitious? Perhaps. But I think sharing a snippet here each week will help to motivate me to see it through. So, here's another sneak peek! 🙂
Continuing from where we left off…
Just then, Addie waved her over to make her order. "Hey, Rebecca!"
"Hi, Addie. Got anything good left?"
"Well, I'm down to one flavor—banana-hazelnut—but I put some extra chocolate drizzle on them," she said, waggling her eyebrows enticingly. A saleswoman to her core. As it happened, Rebecca had a weakness for anything hazelnut. And chocolate was a no-brainer.
 "I'll take four. If you've got 'em."
Here's the blurb:
Rebecca Ledgerwood is a Physical Education teacher who's ready to invest some sweat equity into a lasting romance. On a whim, she has her palm read before summer vacation ends, and she's told she's an old soul who'll find happiness with a younger man.
William Whitney leaves an unfulfilling career to pursue teaching and gets placed at Rebecca's school for his Physical Education practicum. He's desperate to make a difference, convinced that the choices he made in the past contributed to his younger sister's death. Kendal High School is nothing like the prep school he attended as a teenager, but he's determined to make the most of his time there, especially if it makes Rebecca notice him.
Though they come from vastly different backgrounds, there's an undeniable chemistry that sparks between the two. They resist, as they must, until his practicum ends, but when he's offered a teaching position at his former prep school, will he take the easy way out, or fight for what's right in front of him?
Thanks so much for stopping by and be sure to visit the other Weekend Writing Warriors!
Well, it's a brisk day here in Ottawa, and I'm bundled up and ready to brave the elements on a winter hike. Hopefully it'll help boost my creative energy, too. Enjoy the week ahead, my friends, and happy writing! 🙂