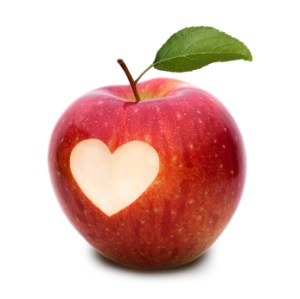 Hey, wordy warriors! I'm writing this while in Montreal on a little getaway with a friend of mine. We've been having such a great time! It's an awesome city with so much activity, beautiful parks, trendy neighbourhoods, and fabulous people! Definitely go and visit if you ever get the chance. But if you're currently someplace cool and quiet, reading is always a great adventure, too, so here's another snippet from Learning to Love! 🙂
Continuing from where we left off…
"Got my student teacher coming in today. He's meeting me and the kids before he starts next week, just to get a feel for the place." Opening the mini fridge, he grabbed the grocery bag inside containing his lunch, which usually consisted of at least three courses.
"Oh yeah, I forgot about that. Hey, grab mine, too," she said before he'd shut the fridge door.
He obliged, nosily poking his head inside her lunch bag. "What is that, a veggie wrap?"
"Roasted red pepper, eggplant, and hummus."
Shuddering, he tossed her the bag and took a seat at the desk opposite hers. "Now you're gonna have garlic breath all afternoon, Ledgey."
"Exactly, and I'll threaten to breathe on the little punks if they don't do as I ask."
Here's the blurb:
Rebecca Ledgerwood is a Physical Education teacher who's ready to invest some sweat equity into a lasting romance. On a whim, she has her palm read before summer vacation ends, and she's told she's an old soul who'll find happiness with a younger man.
William Whitney leaves an unfulfilling career to pursue teaching and gets placed at Rebecca's school for his Physical Education practicum. He's desperate to make a difference, convinced that the choices he made in the past contributed to his younger sister's death. Kendal High School is nothing like the prep school he attended as a teenager, but he's determined to make the most of his time there, especially if it makes Rebecca notice him.
Though they come from vastly different backgrounds, there's an undeniable chemistry that sparks between the two. They resist, as they must, until his practicum ends, but when he's offered a teaching position at his former prep school, will he take the easy way out, or fight for what's right in front of him?
Thanks so much for stopping by and be sure to visit the other Weekend Writing Warriors!
I'll be away for a couple weeks, first to North Carolina for a trip with my best girlfriends, and then to The Land of No Internet to hang with my dad. Enjoy the remainder of your July, and I'll see you all in August! Happy writing! xo