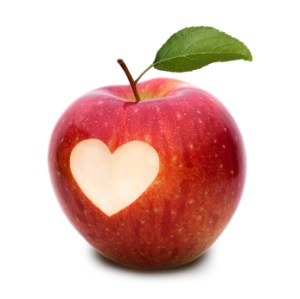 Happy summer, my wordy warriors! Hope yours is off to a sunshiny start! If not, here's another snippet from Learning to Love to help brighten your day! 🙂
Continuing from where we left off…
"You're an old soul, Rebecca," Towanda continued. "The lines on your hands are deep and the skin is tough. You have the palms of a person who's lived a dozen lives. The best thing for a woman with an old soul is to find a younger man."
Before Rebecca could comment on that startling conclusion, Towanda's gaze shot to the opening of the tent with interest. Rebecca swivelled in her seat and caught Addie's guilty expression. Had she been listening to their conversation?
"Oh, Addie, come in, come in!" Towanda motioned with her free hand. "I've been trying to read this one's palm for years," she murmured to Rebecca, who was grateful for the distraction.              
Here's the blurb:
Rebecca Ledgerwood is a Physical Education teacher who's ready to invest some sweat equity into a lasting romance. On a whim, she has her palm read before summer vacation ends, and she's told she's an old soul who'll find happiness with a younger man.
William Whitney leaves an unfulfilling career to pursue teaching and gets placed at Rebecca's school for his Physical Education practicum. He's desperate to make a difference, convinced that the choices he made in the past contributed to his younger sister's death. Kendal High School is nothing like the prep school he attended as a teenager, but he's determined to make the most of his time there, especially if it makes Rebecca notice him.
Though they come from vastly different backgrounds, there's an undeniable chemistry that sparks between the two. They resist, as they must, until his practicum ends, but when he's offered a teaching position at his former prep school, will he take the easy way out, or fight for what's right in front of him?
Thanks so much for stopping by and be sure to visit the other Weekend Writing Warriors!
This is my last week of teaching, and also the week of the Kobo Emerging Writer Prize gala! It's happening in Toronto on the evening of the 27th, so cross your fingers for me that STEEPED IN LOVE ends up winning the big prize! I most likely won't be posting next weekend since I'll be at Dad's (a.k.a. The Land of No Internet), but I promise I'll post an update when I can. And if you follow me on Facebook or Twitter, be sure to check there! Happy writing, my friends! xo