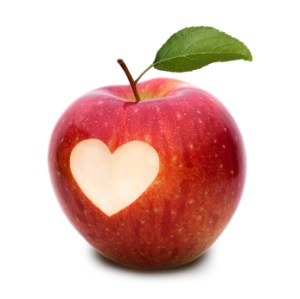 Happy Sunday, and happy Mother's Day to all the mothers, grandmothers, step-mothers, godmothers, aunts, sisters, and other women in our lives who love us unconditionally. Today's snippet from Learning to Love is dedicated to you! 🙂
Continuing from where we left off…
Once granted the final go-ahead, Towanda leaned closer and focused her gaze on the lines that crisscrossed over Rebecca's palms, lines that seemed rather meaningless to Rebecca. But the way Towanda studied them—so eager and curious and enrapt—she could just as easily have been staring at a map of the world, deciding where she most wanted to travel to next.
"I think for you, dear, I might do something a little unorthodox and start with the heart line."
"The heart line?"
"Yes, the line that speaks to your physical and emotional health, your attitude toward love. It runs below your pinky finger to the edge of your index finger." Towanda traced the curved shape with her own finger to demonstrate. "Yours is a long line with a gradual curve, which means you're passionate about the things you love and you don't care who knows it. And probably a tiger in the sack, too," she added, her eyebrows raised.
Rebecca choked on her saliva, which spurred on an eye-watering coughing fit.
Here's the blurb:
Rebecca Ledgerwood is a Physical Education teacher who's ready to invest some sweat equity into a lasting romance. On a whim, she has her palm read before summer vacation ends, and she's told she's an old soul who'll find happiness with a younger man.
William Whitney leaves an unfulfilling career to pursue teaching and gets placed at Rebecca's school for his Physical Education practicum. He's desperate to make a difference, convinced that the choices he made in the past contributed to his younger sister's death. Kendal High School is nothing like the prep school he attended as a teenager, but he's determined to make the most of his time there, especially if it makes Rebecca notice him.
Though they come from vastly different backgrounds, there's an undeniable chemistry that sparks between the two. They resist, as they must, until his practicum ends, but when he's offered a teaching position at his former prep school, will he take the easy way out, or fight for what's right in front of him?
Thanks so much for stopping by and be sure to visit the other Weekend Writing Warriors!
Thanks, also, for helping me celebrate my big news last week! I've been writing like the wind since then. It's amazing how motivating good news can be. Have a fabulous week, my friends, and happy writing! 🙂