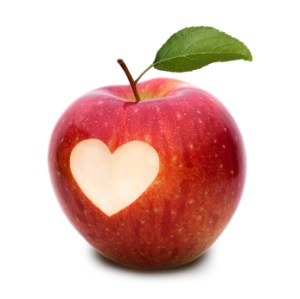 Hey-o! Hope you all had a hoppy Easter and scored some discount Easter chocolate. If not, here's a little treat for you–another snippet from Learning to Love!
Continuing from where we left off…
"You're still thinking too much," Towanda admonished her in a sing-song voice.
Rebecca lifted her gaze to find the septuagenarian grinning at her, her deep-set blue eyes twinkling with mirth. Her cheeks held the healthy glow of a woman who loved to laugh and spent most of her days waltzing about the town, fraternizing with the townsfolk and dishing the latest gossip. Everyone in Kendal knew Carmen Deacon, and not simply because of the fortune-telling Towanda side of her personality. She was the town's self-appointed one-woman welcoming committee, after all, and she made a point to meet and greet anyone who crossed her path.
Though their paths didn't cross too often, Rebecca appreciated her obvious zest for life and the inner strength that radiated through her. She smiled, imagining having an arm wrestle with Towanda and losing.
"Are you ready?" The question jolted her from her thoughts, and for a moment, Rebecca wondered if her unspoken challenge had been accepted.
Here's the blurb:
Rebecca Ledgerwood is a Physical Education teacher who's ready to invest some sweat equity into a lasting romance. On a whim, she has her palm read before summer vacation ends, and she's told she's an old soul who'll find happiness with a younger man.
William Whitney leaves an unfulfilling career to pursue teaching and gets placed at Rebecca's school for his Physical Education practicum. He's desperate to make a difference, convinced that the choices he made in the past contributed to his younger sister's death. Kendal High School is nothing like the prep school he attended as a teenager, but he's determined to make the most of his time there, especially if it makes Rebecca notice him.
Though they come from vastly different backgrounds, there's an undeniable chemistry that sparks between the two. They resist, as they must, until his practicum ends, but when he's offered a teaching position at his former prep school, will he take the easy way out, or fight for what's right in front of him?
Thanks so much for stopping by and be sure to visit the other Weekend Writing Warriors!
I can't believe we've almost reached the end of April, but I'm anxious for the warmer weather that May always brings. It also means I'm two months away from summer break! I'll admit I haven't been the best writer girl so far this year, but I plan on getting back into a serious routine next month. Who's with me? Let's kick some butt, my fellow warriors! 🙂