Ahoy-hoy, my friends! We have a very special guest with us here today! Drum roll, please….
It's Maggie Wells, author extraordinaire!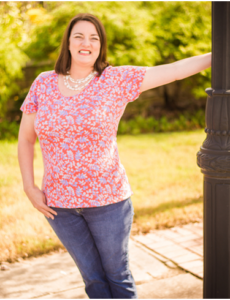 Maggie's kicking off a new series in October featuring hot single dads. Need I say more? Lucky for us, we get a sneak-peek at the cover for the first book in her series. Which is coming right up…after a little game! I asked Maggie to name her dream play date partner and what they like to play. She was all goody-goody and chose her hubby. 😉
Maggie:
Play Date partner: Fodder.
Okay, his name is really Bill, but he does provide quite a bit of fodder for me, including the inspiration for the Play Dates series. I married a sexy, do-it-all single dad, and he's mine, all mine. But don't worry, I've conjured up three more. You can meet Colm Cleary and his son Aiden this fall!
What do we like to play: Doctor.
Kidding! (not kidding) We like to shoot hoops. He's always impressed with my backwards, over-the-head shot.
Julie: You guys, I've actually seen this shot with my own eyes. She's a wizard.
More about Play Dates:
For single parents, life is often more diapers and daycare dilemmas than dating. But for three dads going solo, a little flirting can lead to a whole lot more than a fling . . .
Colm Cleary lost his wife just moments after his son Aiden's birth, and it's been just the two of them ever since. Dating is his very last priority—until he spots gorgeous Monica Rayburn on the playground with her little girl. Suddenly finding a woman sympathetic to the demands of single parenthood seems like a great idea—especially if they agree to a no-pressure, no-strings date . . .
Dazzled by the hot "Saturdaddy" who asks her out, Monica doesn't get around to mentioning that little Emma is her niece. She's in commodities, not children. A gambler to the bone, she's going to take a chance on an adult evening with Colm—and worry about the details later. But when their casual connection deepens into something more solid, the truth will have to come out—and both Colm and Monica will have to throw caution to the wind to hold on to a future together . . .
Coming October 3, 2017 from Kensington/Lyrical Shine
And now, for the cover reveal!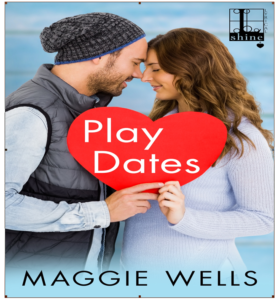 Julie: How frigging adorable is that? Right? I like the dude's toque. And his vest. And her hair. And the heart. And everything.
About Maggie Wells:
Maggie Wells is a deep-down dirty girl with a weakness for hot heroes and happy endings. By day she is buried in spreadsheets, but at night she pens tales of people tangling up the sheets. The product of a charming rogue and a shameless flirt, this mild-mannered married lady has a naughty streak a mile wide.
Fueled by supertankers of Diet Coke, Maggie juggles fictional romance and the real deal by keeping her slow-talking Southern gentleman constantly amused and their two grown children mildly embarrassed.
More Maggie:
Julie: Since Maggie is so supremely awesome, she's offered a GIVEAWAY today, too! A complete digital set of all the Coastal Heat books is available to one lucky individual who's willing to supply their own answers to the questions I asked Maggie earlier. Who's your dream play date partner, and what do you (or would you) like to play with them?
Here's mine, in case anyone is curious: Eddie Redmayne. I'd like to play tonsil hockey with him for three full periods and double overtime. 😀 Your turn!