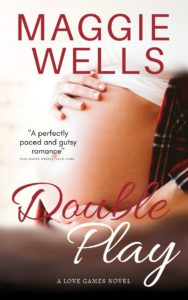 You guys! You guys! Double Play (Love Games #3) by Maggie Wells releases tomorrow!!! That's right, tomorrow! I'm doubly, doubly excited! 😀
Here's the blurb:
She knows what she wants, and how to get it
Avery Preston knows her mind. The Women's Studies and Literature professor is the latest in a long line of feminist firebrands determined to break the mold at Wolcott University. When her biological clock tells her it's time to bust a move, Avery does what she does best—she takes care of business all by herself. Or, so she thinks….
Dominic Mann is happy with his life just as it is
The widowed baseball coach is content and sees no point in changing his lineup this late in the game. Still, a man would have to be dead not to notice a live wire like Avery Preston. But a one night stand was all either of them wanted.
There's only one complication
The clinic where Avery was inseminated has been hacked. Now, she not only knows who the father is, but she knows the father. In the biblical sense. Avery shows up on Dom's doorstep with a bun in the oven, a bellyful of ethical righteousness, and the absolute conviction that she doesn't need him, and soon, the two of them are caught in a rundown between their hearts and their heads.
I've been fortunate enough to get a sneak peek at DP, and I can honestly say it's one of the best books I've ever read, and the perfect story to wrap up the Love Games series. So relatable, empowering, engaging, and with enough girl power to make a lady say, "A-woman!" Go! Go out there now and pre-order your copy!
Available TOMORROW at the following retailers:
Amazon ~ Apple ~ Google Play ~ B&N ~ Kobo ~ Audible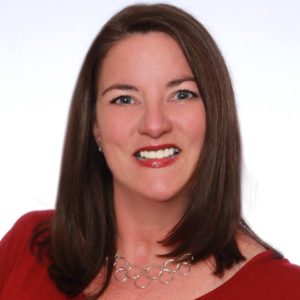 By day, Maggie Wells is buried in spreadsheets. At night she pens tales of people tangling up the sheets. This author of feminist, sex-positive romance is the product of a charming rogue and a shameless flirt. Trust us, you only have to scratch the surface of this mild-mannered married lady to find a naughty streak a mile wide.
Maggie-wells.com
Twitter: @MaggieWells1
Facebook: AuthorMaggieWells