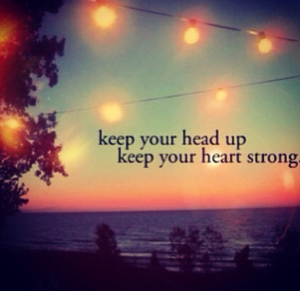 I had a very different post written and scheduled for today, but in light of recent events, I needed to write and share this instead.
Dear America,
Don't lose hope.
I know it might seem like your world has shattered, like everything you thought you knew has spiraled into a pit of uncertainty, and nothing makes sense anymore. But don't lose hope. He will thrive on the fear, the anger, the apathy. Those emotional responses will make him stronger. But if you hold on to hope, your hope will trump hate. As Hillary, the rightful president, often said, America is great because America is good. Keep being good. Be kind to yourselves. Be kind to your neighbors. If 2016 has proven anything, it's that life can be unfair and oh-so unpredictable. We've lost incredible people and important elections, but we won't ever lose hope. Hope and love will always trump hate. We'll get through this.
We've got your back.
Hugs,
Your Neighbours to the North