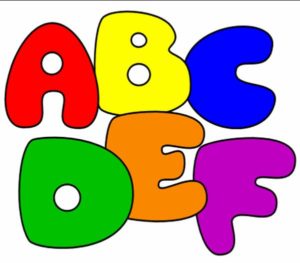 Howdy, folks! Happy Sunday! As I mentioned last week, we're all finished with the Steeped in Love installments for now. This week, I'm sharing something COMPLETELY different, but I think you'll all get a kick out of it. I wrote this story quite a few years ago, but it's always held a special place in my heart. It's called What's Your EyeCue? I won't even give away the premise. I'll let you figure that out. Ready? Let's go!
Almost everyone hates him. He's too quiet and reserved for some, and a tad too presumptuous for others. He's an outcast, an exile, a pariah.
His name is Cue—the most offensive letter of the alphabet.
***
The game board was set. Seven letter tiles on the rack vied for a prestigious spot on the 15-by-15 grid, each one certain they would be the deciding factor, the game breaker, the one to tip the scale in favor of their side. In the match to end all matches, the Southern Syllabums faced off against the Northern Nounators. The Syllabums, led by their fearless captain, Arr, consisted of the letters: Cue, Bee, Emm, Wye, Ele, and Ohh. The Nounators were represented by the talented Tea and his teammates: Vee, Jay, Double-Ewe, Eh, Ewe, and Zed.
I think we'll leave it there for now. lol. Thanks so much for stopping by and be sure to visit the other Weekend Writing Warriors! 
Well, I had a blast and a half last night with one of my best gal-pals at the Canadian Tire Centre here in Ottawa. We went to see the hilariously funny comedian Amy Schumer perform live. I would SO love to hang out with that woman. Even if it was only for a night. I'd buy her all the poutine in the world. I've long been a fan of hers, and seeing her, being in the same room with her…breathing the same air as her, it was just so freaking cool! Today, I'll be hitting the turf for some soccer action, and tomorrow is Family Day in these parts. Looking very forward to an extra day off. 🙂 Enjoy all the little things, my friends! See you next week! xo