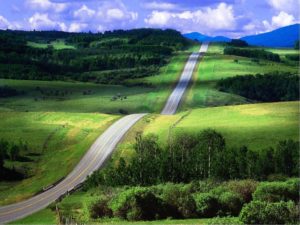 Hello, my friends! As promised, here are some of the pics from my many adventures during MOAR Tour, 2016! It was a much-needed retreat with my girlfriends that I'll never forget. 🙂
Upon landing in the great state of Missouri, I was picked up the Kranskys and taken directly to a barbecue joint for pulled pork on a bun. God bless America. Later that day, Laurie took me to Branson Landing for an extra-exciting shopping experience. We saw giant apes!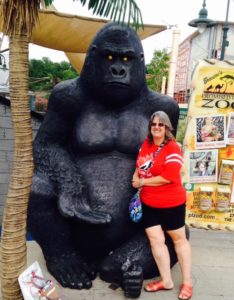 We tried on majestic masks and mocked stores full of dolls and doilies and other terrifyingly frilly things.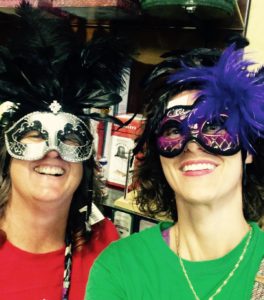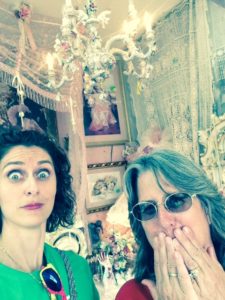 And then we bought candy to help us get over the horror, and then we went to the five and dime store, which is my new most favourite store in the whole entire world! I bought so many things, including juggling rings! Rhyme!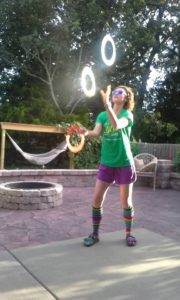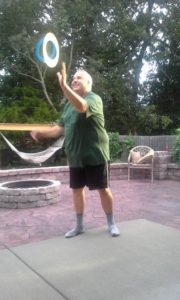 On the second day of MOAR Tour, 2016, the Kranskys took me to the Bass Pro Shop. Wow. That place is magnificent. It's HUGE! There's so much to see, even while you eat, which we did first thing. A fabulous breakfast buffet that included catfish! My kind of place! Although, I felt a bit uncomfortable eating the breaded fish while a tankful of living fish looked on, their mouths agape….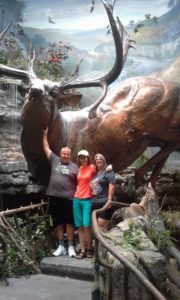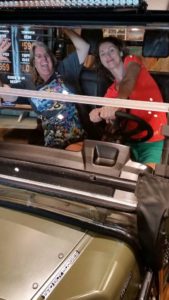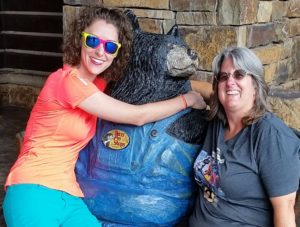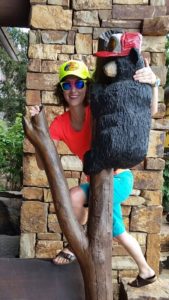 On our way back to Casa Kransky, we stopped by a Gilmore-esque gazebo to snap some pics. It's our duty as fangirls.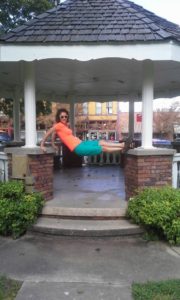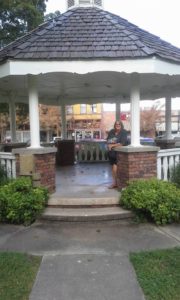 And after gathering up our gear, we headed toward Little Rock, Arkansas to hook up with Mags! I must say, the drive from Missouri to Arkansas is absolutely gorgeous. I couldn't believe how scenic it was. Winding roads, hills and valleys, and so much green. Just beautiful!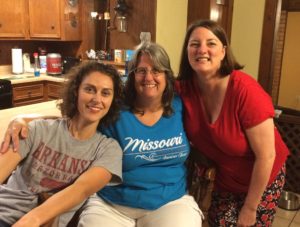 Our accommodations at the Ethridge estate were delightful. You have to love a house that has Nutella on hand. Mr. Ethridge (a.k.a. Bill) joined us that night for a pizza buffet feast. Two buffets in one day. Again I say, God bless America! The next day found us mingling with fellow authors at the Diamond State RWA monthly meeting, followed by Mexican food. I love these ladies! I love Mexican food!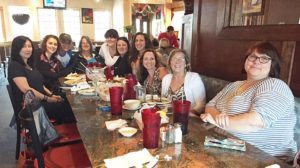 Then there was shoe shopping, movie watching, popcorn-ing, more heavy snacking, and finally, we capped off the day with half-price milkshakes at Sonic!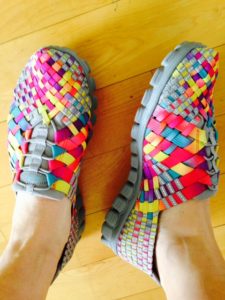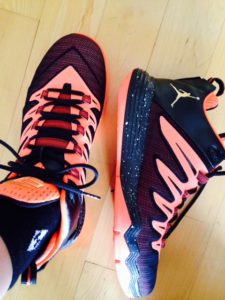 Aren't my new shoe babies breathtaking? The good kind of breathtaking, not the Seinfeld version. 😉
Sadly, my MOAR adventures ended on Sunday. We said goodbye to Mags and Mr. Mags and headed back to Missouri. I got another goodbye hug from Mr. Kransky, who drove me to the airport along with Laurie. And then, all too soon, I was flying through the air again. But it wasn't so bad returning home to this adorable guy.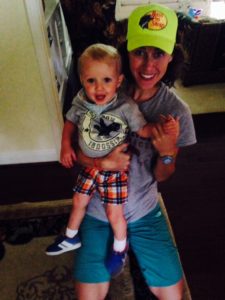 Thus endeth the tour in pictures. Hope you enjoyed! And, hey, if you're ever looking for somewhere to go, go for MOAR! 😀