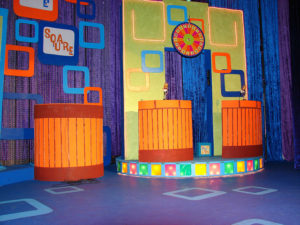 Hellooooo, everybody out there! Today is a very special day! I'm giving you the chance to help me decide between two bachelors. You see, I recently went on a double date. No, not a traditional double date. A two-dates-in-one-day double date. Two guys, one girl (me), approximately eight hours of dating,  No small feat.
I was kind of hoping one of the dates would suck, just to make my life easier. But, no. They were both annoyingly great. And so here's where you all come in. I'm going to tell you about each date/guy, and you choose your fave. I may or may not agree with you. Ready to play The Dating Game? Let's do it!
ETA: Some pictures have since been removed.