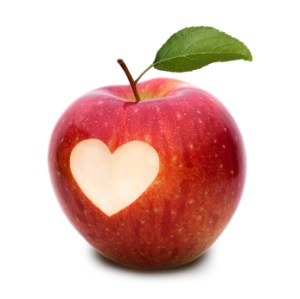 Warriors, I'm back! And, boy, have I got some exciting news! But before I get into all that, here's another snippet from Learning to Love! 🙂
Continuing from where we left off…
She had a lot to digest, and not just the pies she'd purchased from their unexpected visitor.
"Thanks for the reading, Ms. Deacon, er, Towanda," she amended as she stood. "I'll be sure to donate to the food bank." All who entered Towanda's tent, even those who entered unintentionally, were expected to make a generous donation to the food bank in exchange for an honest palm reading. And in case you weren't aware of this tacit agreement, the neon-pink sign that hung near the entrance served as a very bright and colorful reminder. Rebecca donated often to the local food bank, but she'd ensure this week's box was extra full.
"Wonderful! Ta-ta, darling! Best of luck!"
Rebecca waved goodbye to both women, her bag of pies clutched tight in her fist as she exited the same way she came in.
Here's the blurb:
Rebecca Ledgerwood is a Physical Education teacher who's ready to invest some sweat equity into a lasting romance. On a whim, she has her palm read before summer vacation ends, and she's told she's an old soul who'll find happiness with a younger man.
William Whitney leaves an unfulfilling career to pursue teaching and gets placed at Rebecca's school for his Physical Education practicum. He's desperate to make a difference, convinced that the choices he made in the past contributed to his younger sister's death. Kendal High School is nothing like the prep school he attended as a teenager, but he's determined to make the most of his time there, especially if it makes Rebecca notice him.
Though they come from vastly different backgrounds, there's an undeniable chemistry that sparks between the two. They resist, as they must, until his practicum ends, but when he's offered a teaching position at his former prep school, will he take the easy way out, or fight for what's right in front of him?
Thanks so much for stopping by and be sure to visit the other Weekend Writing Warriors!
You ready for that exciting news I mentioned? Here goes…I AM OFFICIALLY THE WINNER OF THE KOBO EMERGING WRITER PRIZE IN ROMANCE!!!!! I'm still in shock, and Dad (my date to the gala) is still sobbing. It's been such a whirlwind of awesome since then, but here's a super-cool interview Kobo just posted on their writing blog about moi: Clicky!
I'm in the process of writing a full blog post about the event, so be on the lookout for that. But here's a collage I made of some of my fave pics from the gala. Yay! Yay! Yay! 😀 Thank you all so very, very much for your continued support on my journey. I'm extraordinarily grateful for this community! xoxo