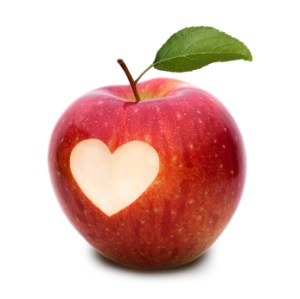 Weeee are the champions, my freh-ends!!! 😀 My Raptors won it all! The NBA title is ours! What? You didn't hear my screaming? Ahem. More on that later. For now, I will share another snippet from Learning to Love with you! 🙂
Continuing from where we left off…
"You've lived more than most people have in your first trimester on Mother Earth, but you're a survivor. You're able to withstand whatever hardships come your way, that's what your line tells me."
She opened her mouth to respond, to refute the statement in some way or brush it off as nonsense, but there was too much truth there to deny, and she'd reached a point in her life where she wanted to stand in her truth.
After a moment, Towanda spoke again. "Lastly, let's look at your head line, the line of wisdom and intellect." She pointed to the groove in her skin that traveled between her heart line and life line through the center of her palm. "This line is long, too, indicating you have a clear mind, and it's curved, which shows your gentle nature. You have a great deal of tolerance, and also good interpersonal skills–ideal for a teacher."
Rebecca smiled. "The tolerance part comes in handy when working with teenagers."
Here's the blurb:
Rebecca Ledgerwood is a Physical Education teacher who's ready to invest some sweat equity into a lasting romance. On a whim, she has her palm read before summer vacation ends, and she's told she's an old soul who'll find happiness with a younger man.
William Whitney leaves an unfulfilling career to pursue teaching and gets placed at Rebecca's school for his Physical Education practicum. He's desperate to make a difference, convinced that the choices he made in the past contributed to his younger sister's death. Kendal High School is nothing like the prep school he attended as a teenager, but he's determined to make the most of his time there, especially if it makes Rebecca notice him.
Though they come from vastly different backgrounds, there's an undeniable chemistry that sparks between the two. They resist, as they must, until his practicum ends, but when he's offered a teaching position at his former prep school, will he take the easy way out, or fight for what's right in front of him?
Thanks so much for stopping by and be sure to visit the other Weekend Writing Warriors!
Late Thursday night, while most of you were likely sleeping soundly in your beds, the Toronto Raptors beat the Golden State Warriors by four points and became NBA champions!!! The first time in our team's history, and a pretty huge deal for our country as a whole (Exhibit A: https://twitter.com/JulieDoner/status/1139394077495943171). 😀 Canada has exactly one team in the NBA, but they're also the BEST team in the NBA! Now, if you'll excuse me, I need to go buy more Raptors championship gear. Have a winning week, my friends!