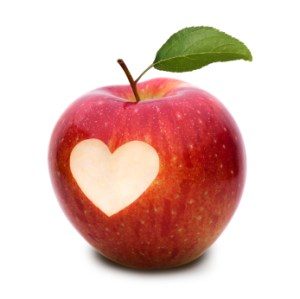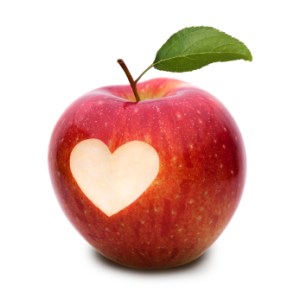 Hello, my friends! Thanks so very much for your kind words and birthday wishes last Sunday. I've had an awesome birthday week! Here's a little party favor for all of you…another snippet from Learning to Love!
Continuing from where we left off….
Rebecca wiped her mouth, horrified by the gob of hummus the Kleenex collected. She might have noticed she was wearing half her lunch on her face if he hadn't come in there looking all…older than she expected. He had to be in his late twenties. Maybe even early thirties. Tall. Insanely handsome. Soon to be working in very close quarters with her for the next fifteen weeks.
And completely off-limits.
Sighing in frustration, she collected the remains of her lunch and threw it in the fridge, grabbed her whistle, and headed for the gym.
Here's the blurb:
Rebecca Ledgerwood is a Physical Education teacher who's ready to invest some sweat equity into a lasting romance. On a whim, she has her palm read before summer vacation ends, and she's told she's an old soul who'll find happiness with a younger man.
William Whitney leaves an unfulfilling career to pursue teaching and gets placed at Rebecca's school for his Physical Education practicum. He's desperate to make a difference, convinced that the choices he made in the past contributed to his younger sister's death. Kendal High School is nothing like the prep school he attended as a teenager, but he's determined to make the most of his time there, especially if it makes Rebecca notice him.
Though they come from vastly different backgrounds, there's an undeniable chemistry that sparks between the two. They resist, as they must, until his practicum ends, but when he's offered a teaching position at his former prep school, will he take the easy way out, or fight for what's right in front of him?
Thanks so much for stopping by and be sure to visit the other Weekend Writing Warriors!
You guys, I had the most amazingly fun night last night! You know what I did? I went to a silent dance party! Sounds crazy, right? Well, here in Ottawa, we have this thing called Winterlude. Yeah, we actually CELEBRATE winter! Last night, two DJs put on a show at Confederation Park that was entirely free. Everyone got a pair of headphones and you could switch between the two DJs at any point in time and choose the music you wanted to hear. You don't hear a thing when you take off your headphones; all you see is a bunch of nutty people dancing, and it's absolutely hilarious and fantastic! And, fittingly, it snowed the entire time we were dancing. Here's a little visual: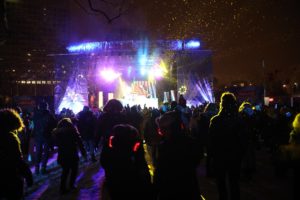 If you ever get a chance to try it, I highly recommend it! Wishing you all a fabulous February! 🙂