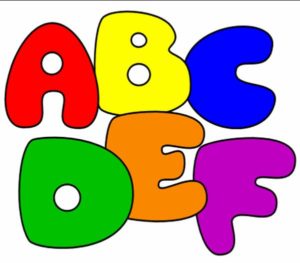 Hey, hi, hello! Happy Sunday! It's time for more brain-scrambly fun from 'What's Your EyeCue?'! Ready? Set? Read!
Continuing from where we left off…Oh, and please forgive the creative punctuation. I just wanted to squeeze enough dialogue in to really get your heads spinning. 😉
Ohh, the optimist, was quick to interject, "Is Ewe here?"
"No Ewe," cried Emm.
"I've never met a more co-dependent letter in all my life," Bee lamented; in the next breath she asked jovially, "Anyone for tea?"
From the Nounators side, Tea shouted, "Did somebody call me?"
"They're not talking to you, you idiot," Jay admonished Tea from his position next to him.
"Hey, who you callin' an idiot?" Ewe asked, clearly agitated.
Cool-headed Zed said, "Let's just play the game, eh?"
"Canadians," Double-Ewe mumbled derisively.
Eh glared at Double-Ewe. "I heard that."
Thanks so much for stopping by and be sure to visit the other Weekend Writing Warriors! 
Well, my friends, I'll be taking a little break from the WWW due to some travelling in the next few weeks. I'm jetting off to the Sunshine State next Sunday, returning the following Sunday, and that Wednesday, I'll be catching a flight to Phoenix, Arizona. Somebody tie this crazy lady down! I shall miss you all terribly, but I'll see you soon! Hopefully I'll have some exciting Golden Heart news to share when I return! Be good, be careful, and be happy! 🙂