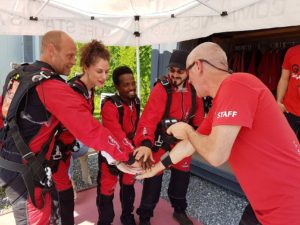 Three, two, one, jump!
My friends, this is the year for checking items off my Bucket List! I spent a lot of last year in a fog, after losing Mom, then I realized that I'm not just living life for myself anymore; I'm living it for both of us. That means being a little bolder, a little braver, and a whole lot more badass.
It also means jumping out of an airplane…from over 13,000 feet in the air.