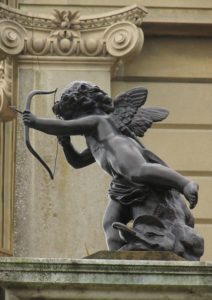 Well, my friends, I've officially deleted my Tinder profile. Yes. It's true. I'll let you all digest that for a moment.
Don't fret, though, because I haven't given up on the dating scene altogether. I'm just exploring other options. My latest exploration…OkCupid. It's an app that has the swipe left or right feature as well, but this one encourages more in-depth bios, and it allows all users to send each other messages. Essentially, you message anyone who tickles your fancy.
In other words, you end up with eleventy billion messages from weirdos you want nothing to do with. Now, since I'm a generous person, I've decided to share some of those conversation starters with you. The magnificent Maggie Wells, author extraordinaire, will be providing her always-entertaining commentary. Poor guys never stood a chance. Ready? Here we go!