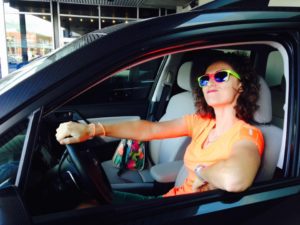 Hey, hey! You, you! Get into myyyy car! 😀
Did you hear that I got a new car? Didja? Have I mentioned it enough yet? Well, my new baby and I have only been together for six days now, but I can't imagine my life without him. Ladies and gents, I introduce you to….
Bubba Gump, my brand-spankin'-new 2016 Subaru Forester!