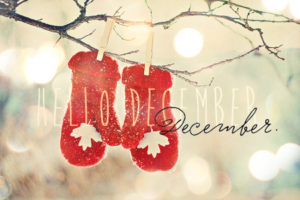 Tomorrow is December.
I'll let that sink in for a minute.
Some of you might be dreading the arrival of the final month in our calendar year, but I'm so darn relieved. Sure, I have tons to do before the holidays–presents to buy, assignments to mark, books to write–but it will get done. I just want this year to be over. In fact, I've written a poem about it. Ready? Here goes!